---
Why vets choose BOC online
We understand that caring for animals is far more important to you than worrying about re-ordering your gas. That's why BOC online has been made with vets in mind.
<!—social proof-->
"BOC online is just easier. It means I don't have to be in the building to order gas and if I'm on holiday then anyone in the office is able to log in, easily see what gas, and sized, canisters we use, and order them. The fact it's available 24/7 is also great as sometimes we have surgeries over the weekend."
- Ellie, Albyn Veterinary Centre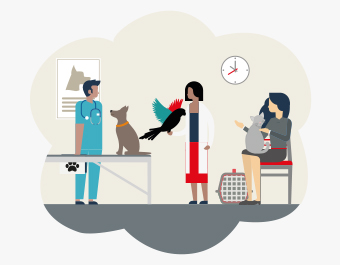 What vets tell us they like most:
Running low on gas after a busy weekend surgery? Order from us 24/7
Need to share the task of ordering gas between staff members? It remembers your previous orders making it easier for any team member to place an order
Struggling to keep on top of your admin? Download invoices, statements and proof of delivery notes at any time
Unsure whether an important order has been placed? Your account shows all pending orders and when they are due to be delivered
---
Get started
Join the thousands of customers already saving time and effort by switching to online ordering and start enjoying the many benefits today.